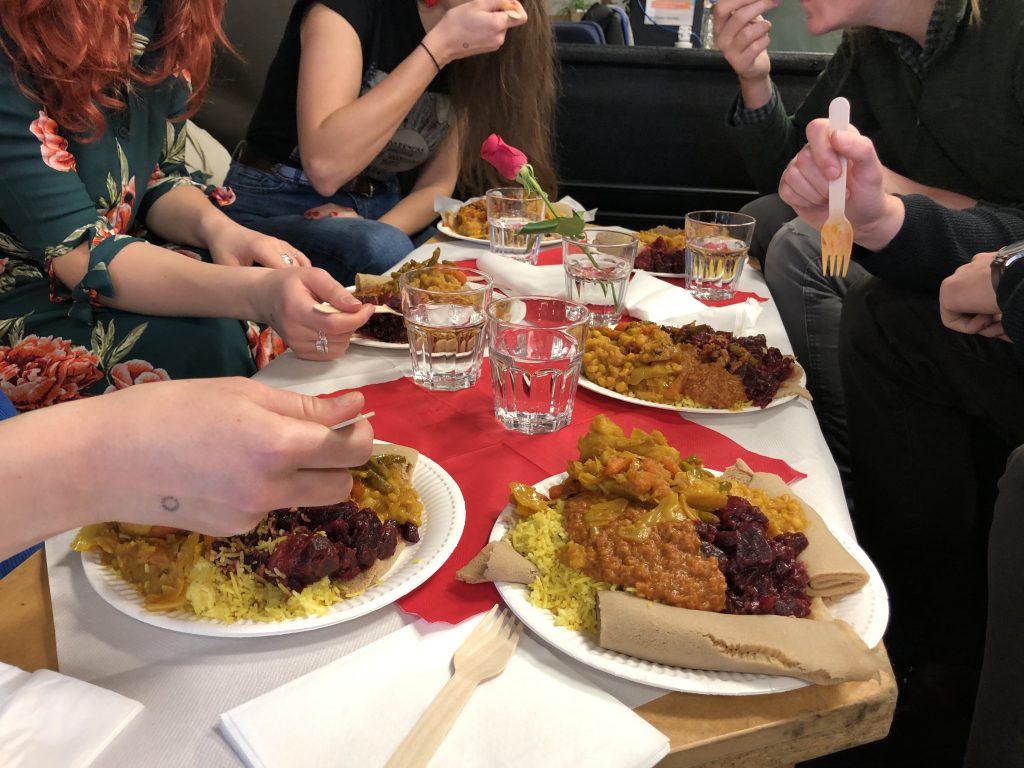 We are so excited to be back at Common Ground Workspace! We can't wait to see all of your happy faces in person.
We will be serving up some special great value meals (pre-orders only) from 12-4pm on Saturdays, beginning 6th June.
Chose from a delicious meal for one, or bargain family meal deals, featuring your favourite authentic Ethiopian dishes from Lula that you've come to know and love.
As our fresh food is cooked from scratch on the morning of collection, please place your order by 5pm on Friday, apologies for any inconvenience caused. Head to our online shop to place your order – we look forward to seeing you soon!
Please note we maintain the strictest hygiene standards as always when in our kitchen, and social distancing measures will be in place at the collection.